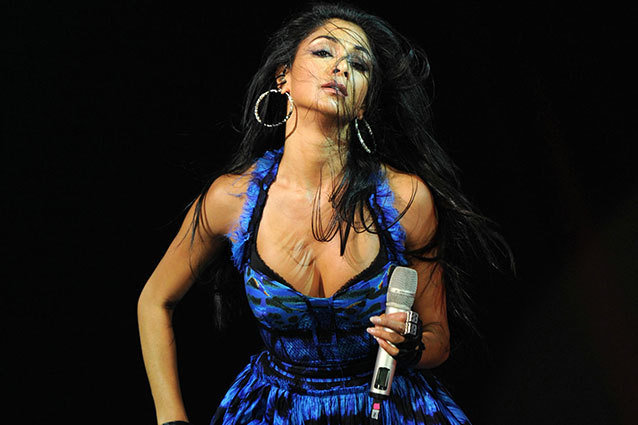 Since we mostly know former Pussycat Doll Nicole Scherzinger as a less-than-stellar reality show judge, it's clear she hasn't been making the right decisions in her solo music career. Now, thanks to a new interview, we might know why: She keeps turning down hits!
Scherzinger tells Notion magazine that she could've recorded Rihannaand Calvin Harris' massive hit "We Found Love" — but that's not the only major tune she turned down. She also said no to "Crazy," which became Gnarls Barkley's breakout hit, and as a member of the Pussycat Dolls, she turned down Lady Gaga's breakthrough single "Just Dance."
"I passed on 'We Found Love.'" she told Notion. "I've got the demo of that song and I was busy at the time. They'd sent me a few dance tracks and I wasn't able to get to them and I was like, 'Oh there's so much dance and I want to take a break from it. That was my fault. I slept on it."
RELATED: Nicole Scherzinger Leaving 'The X Factor'
Not to be rude, but what was she busy doing? Her first solo album was pushed back for years before it was eventually shelved. Her second solo album has been in the works for years too, but still hasn't made it to stores. Girlfriend's got an amazing voice — we've known that since she won the 2001 reality show Popstars — but if she wants to be a singer and not just a reality show judge, maybe she should make some better decisions when it comes to her solo album.
Did you know she just released a single, called "Boomerang," in January? Because we didn't until we Googled her for this article. Guess what — it's kind of boring and over-produced. Sounds like she needs someone experienced to come help whip her career into shape, and tell her to stop saying no to such great tunes.