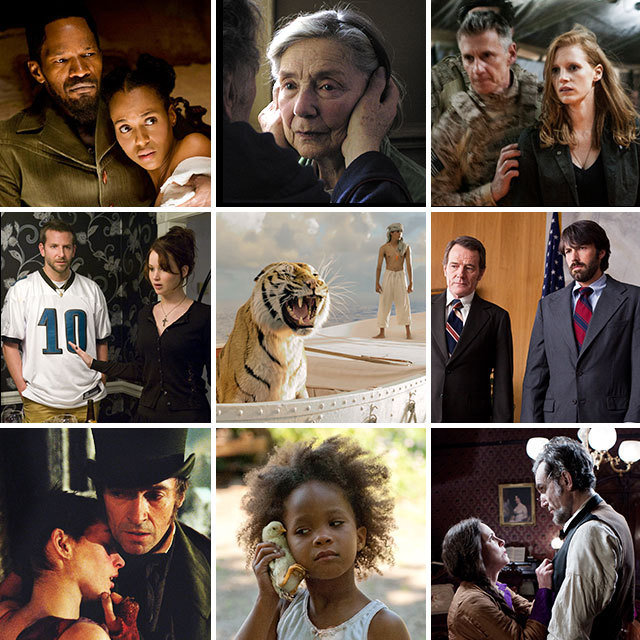 As much fun as the Oscars are — and for those catching movies for the past year, it's something of a pop culture Super Bowl — Hollywood's biggest night doesn't always speak to the audiences' opinions. Behind-the-scenes politics, industry friendships, and a push to bestow up-and-comers with awards all play a part in who walks away with gold statues. "Best" may not really be the best in the end.
RELATED: Robert Redford and Obama Ask: Is Gun Violence in Movies a Problem?
So while we're anxious to see if our predictions for the Academy Awardsare right, we also want to know what you think deserves to take home the coveted Best Picture of the Year award. Is it Ben Affleck's true life thriller Argo? Tarantino's stylized Western Django Unchained? The bittersweet French drama Amour? Spielberg's grand ode to Abraham Lincoln?
Vote in our poll and then check out some of our Oscar coverage highlights from the whirlwind award season.
What 2012 Movie Should Win Best Picture?