Exactly nine months from today, audiences will once again be whisked away to far-off land of Panem — a country that forces their children to fight to the death once a year in a bloodthirsty competition known as The Hunger Games.
The latest poster for Hunger Games: Catching Fire — the second installment in the Suzanne Collins YA trilogy — has just been released, and believe us when we say, you're going to wish you could hang this one up in your bedroom.
RELATED: 'Hunger Games: Catching Fire': Meet The New Cast
Take a look at the hyper-white perfection below!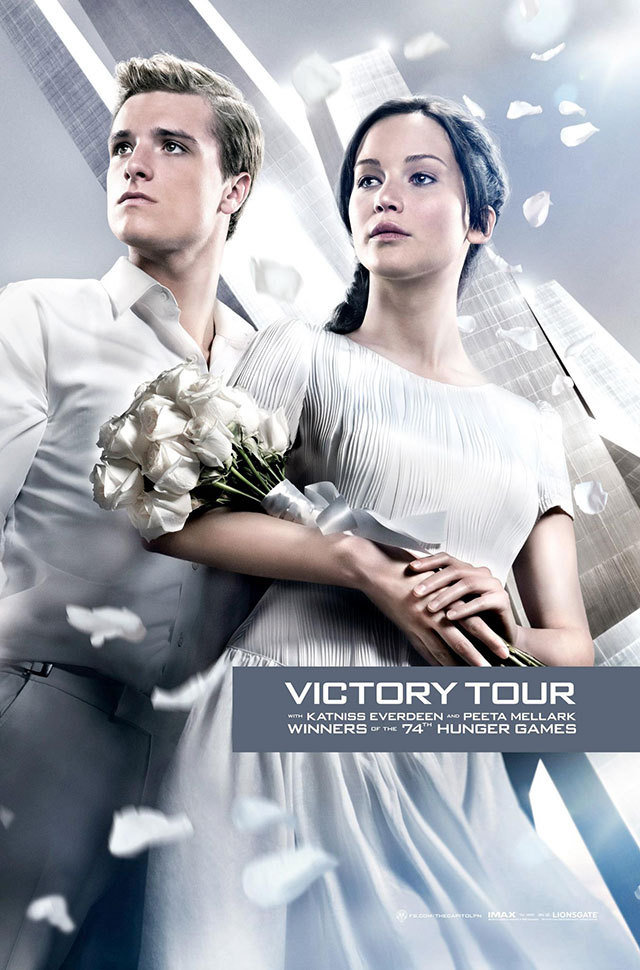 Did anyone else just get chills?
Drenched in an angelic glow, the victors of the 74th annual Hunger Games, Peeta Mellark (Josh Hutcherson) and Katniss Everdeen (Jennifer Lawrence) are standing stoic and humbly proud in what appears to be a Capitol courtyard.
In Catching Fire, Peeta and Katniss spend the first few chapters traveling across Panem, on their Victory Tour — essentially a meet and greet journey across each of the 12 districts. However their excursion is filled with the prying eyes of the Capitol and the repercussions of outsmarting the game maker's rules in the 74th Hunger Games.
RELATED: Get A Bird's-eye View of' Hunger Games: Catching Fire'
The Hunger Games: Catching Fire will hit theaters November 22, 2013.
What do you think of the new Catching Fire poster? Are you counting down the minutes until the film is released? Cast your opinions in the comments below!