HTC One production has been troubled lately by component shortages lately and the Taiwanese were even forced to
delay
the smartphone launch in most of the markets. Yet, HTC is keen to make you so excited about
its flagship
that you wouldn't mind waiting a bit longer to get it. Each week we get new videos through the HTC's YouTube official channel and the newest one advertises the smartphone's signature BlinkFeed feature.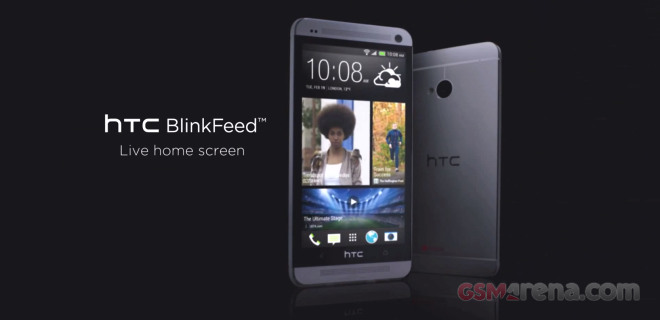 HTC BlinkFeed is the leftmost pane of the homescreen. It aggregates posts from your social networks and news from over a thousand news sources. You can pick what topics you're interested in and BlinkFeed will automatically pull up interesting news. You can also use the search function if you're looking for something in particular.
If you have social networking accounts linked, you can post on them straight from BlinkFeed, including sharing stories that you've come across on the feed.
You can learn more about HTC One in our dedicated preview article. We are also working hard on our in-depth review of the device and you might want to keep an eye on our homepage tomorrow